DecisionMaker Citizenship Education:
vision, mission, audience, history and team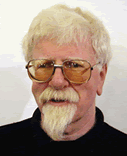 Photo source: Raoul Ketko
Anthony Haas, Publisher

DecisionMaker's vision:
"Our vision is to contribute to the development of an inclusive national identity for New Zealand. In our country, and elsewhere, just as we expect our democracy to work for us, we have to work for our democracy. This means taking part in the decision-making process - including voting, participating in public life and contributing to the business of our nation.
Our focus for human rights is to deal with the relationships among and between individuals, groups and the State. Those relationships are about how we live together; and about our responsibilities to each other."

DecisionMaker mission
"Our mission is to ensure a good level of understanding of our systems of government assists our democracies to continue to progress, and that New Zealand and Pacific Citizens will continue to prosper."


DecisionMaker audience
" The challenge is to ensure that all New Zealanders, particularly young people, new arrivals and others who do not yet fully participate, understand the structure and procedures of government, both central and local – how we operate. Older age groups, too, need to be kept up to date with significant changes in the system.
This means that there is a range of target groups and that we provide a range of approaches across the whole of government and in the community."


DecisionMaker's history

The DecisionMaker vision, mission and audience has its roots in moves to self determination, responsible government and multiculturalism in New Zealand and its Pacific neighbours, reported and consulted on by Anthony Haas since the 1960s in 30 countries in Asia and the Pacific.

Meet the team 2006
DecisionMaker Publisher Anthony Haas, a longtime associate member of the New Zealand Parliamentary Press Gallery and former foreign correspondent in Asia and the Pacific, established the DecisionMaker Guides to Parliament and Government in 1990, following a passion for citizenship that began with his Honours degree in Political Science and Public Administration. He is establishment director of the Centre for Citizenship Education, the Horizon Programme for the independence of the sight impaired and advocate for blindness prevention. In 2003 he held a Stout Research residency at Victoria University, interviewing people who fostered Pacific peoples' opportunities to have their voices heard, as part of the Being Pa'alagi programme. He is an Honorary Fellow of the School of Government, Victoria Univeristy of Wellington, 2004-2007.
The DecisionMaker citizenship education team has gained over the life of the project from:
Ian Templeton, a Wellington-based journalist on political and financial affairs, life member of the New Zealand Parliamentary Press Gallery and senior contributor to Trans Tasman weekly news service. He has contributed to DecisionMaker Guides since they began;

Professor Gary Hawke, a Wellington-based economic historian, Head of the School of Government at Victoria University and former Director of the Institute of Policy Studies;

Wellington-based Diane Salter, principal of Strategic Policy Consulting, an organisation that specialises in developing policy capability, with extensive experience as a public policy practitioner and as an academic;

Former diplomat and adviser to the Centre for Citizenship education, Roger Peren, intimately involved in the development of the citizenship education scoping document, drawing from a network of people in Parliament, government and education, and guiding DecisionMaker and other citizenship education.
Other writing is coming from representatives of government and non-government organisations, who provide branded editorial in case studies, briefings and profiles.
DecisionMaker Guide to Parliament and Government Sixth edition
www.decisionmaker.co.nz