Cooperation
Working with Ethnic Communities
Diversity Action
Good Citizens
Diversity demographics
Ten point diversity action
More about diversity action
Constitutional
Govt diversity oriented
Maori sources
NZ Pacific sources
NZ Ethnic sources
NZ Asian sources
NZ settlement sources
Religious and Interfaith
Social studies curriculum
Disclaimer
Directory for citizenship education
Government departments
Parliamentary offices
Crown entities
Information and services
Local authorities
Help with rights
District health boards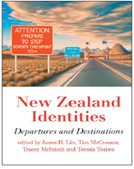 New Zealand government diversity action programmes

Find out more from the government, but read here for focused reporting on 2004 programmes.
Prime Minister Helen Clark said in December 2004 the Office of Ethnic Affairs will continue to work closely with the Human Rights Commission and other officials on the Diversity Action Programme, and to contribute to the discussions that will follow.
Of particular interest, she says, is the Race Relations Commissioner's proposed initiatives around education as a tool to promote understanding of diversity and what we as New Zealanders value.

Government diversity action oriented programmes include:
Human Rights Commission
NZ Action Plan for Human Rights
Office of Ethnic Affairs
Focuses on issues that apply across government to ethnic people, including refugees and migrants, and New Zealanders who identify with their ethnic heritage

Provides information and advice about and for ethnic communities

Point of contact with government for ethnic communities

Supports work around refugee and migrant settlement

Raises awareness of the value and need to respond to ethnic, cultural and linguistic diversity

Referrals to appropriate service agencies
Te Puni Kokiri, Ministry of Maori Development
Celebrates Maori culture in all its forms

Maori succeeding as Maori

Encourages full participation of Maori in our society

Maori language strategy – use and retention of te reo Maori, including Maori language week

Maori television

Budget support for whanau action and research programmes, sporting and cultural activities and enterprise development
Ministry of Pacific Island Affairs
Community reference groups

Capability building for government officials and Pacific peoples
State Services Commission
Government Portal www.govt.nz provides information about central and local government organizations that provide a variety of immigration related services

Equal Opportunities www.ssc.govt.nz focuses on the elimination of discrimination of employment across the Public Service
Education
Principles underpinning the NZ curriculum reflect the multicultural nature of NZ society

Civics, values, languages, histories and cultures are a part of the core curriculum

NZ's curriculum works to help students to develop and clarify their own values and beliefs

Government, recognizing one size does not fit all, seeks to broaden the range of education available, including through special character, state-integrated and designated character schools

Government recognizes values are learned through each students' experience of the total environment, rather than through direct instruction alone

Social studies, health and physical education curricula promote "living together in peace and harmony". Relevant learning strands include "social organization" and "healthy communities and environments"

Students can also incorporate strategies into the orgnaisation and management of the school day, so students experience learning in an environment where there is peace and harmony

Social studies programmes emphasise learning about NZ peoples, cultures and groups in various time and place settings. Such learning includes the development of understandings of the Treaty of Waitangi, of New Zealand's bicultural heritage, and of the multicultural nature of our society

A major review of the curriculum in 2202 identified that social cohesion and citizernship need to be more explicit in our curriculum.
Refugee and migrant settlement
As part of the New Zealand Settlement Strategy, the Department of Labour Workforce has been tasked with establishing a national network of migrant resource services. This network will build on existing services, skills and expertise and strengthen a collaborative approach from the range of service agencies that contribute to achieving settlement outcomes

The immigration service website www.immigration.govt.nz has links to community directories – providing more relevant information for migrants in their region
Ministry of Justice
Improve responsiveness to New Zealand's diverse communities

Encourage culture of community responsiveness within the courts

Improve services at the courthouse to address the concerns of Maori and ethnic communities
Ministry of Social Development
Work and Income
Enhance opportunity for migrant and refugee clients to achieve sustainable employment

Multilingual contact centre

Migrant and refugee co-coordinator and specialized case managers

"Migrant job link" intensive job search programme

Work experience for migrant professionals

English as a second language training to help selected migrants and refugee job placement

Community migrant centres with WINZ job placement staff

Collaboration initiatives with:


Auckland Regional Settlement Strategy, inter-agency and territorial local authority settlement focused

Inter-agency Migrant and Refugee Network
– regular meeting to address cross-agency barriers

Skilled Migrant Employment
– cross sectoral job matching
Ministry for Culture and Heritage
Fosters nation building

The policy work of this Ministry is informed by a recognition of the importance of acknowledging the diversity – and diverse needs – of New Zealanders

This policy work influenced TVNZ's Charter, which places an explicit obligation on the national broadcaster to recognize and respond to the requirements of minority audiences

Grants are available from the Waitangi Day Commemoration Fund for commemoration activities that commemorate the signing of the Treaty and promote nation building and community building
Te Papa, and Creative New Zealand
These Crown entities have a clear responsibility to reflect the diversity of NZ society in their exhibitions, services and funding support.
Broadcasting
Public Broadcasters, through Television New Zealand Act 2003 incorporating its Charter and the Maori Television Service Act 2003, Radio New Zealand, and broadcasting funding agencies New Zealand on Air and Te Mangaia Paho, required to provide for universal access to the kinds of information broadcasting is best able to provide

Establishment of the pilot Pacific National Radio network

Revised framework for Community and Access Broadcasting

Transition to digital

Policy to support strengthening of identity and encouragement of civic participation

Ensuring all New Zealanders have reasonable and regular access to broadcasting representing diversity and uniqueness of NZ life, and providing for minority interests and increased choice
Conservation:
The Department of Conservation (DOC) aims to connect with heritage, for example fostering the Chinese Conservation Education Trust – with initiatives such as tree planting, and marine conservation

DOC partners the "Saving Paradise" partnership, involving Pacific communities

DOC conservancies are encouraged to think about ways new immigrants or refugee groups might be included in conservation events to help them gain a sense of belonging and connection with their new home
Local government
The Local Government Act 2002's purpose is "to provide for democratic and effective local government that recognizes the diversity of New Zealand communities"

A local authority should make itself aware of, and should have regard to, the views of all of its communities

When making a decision, a local authority should take account of the diversity of the community, and the community's interests

Means of reflecting the diversity of each community include the process to identify community outcomes for the intermediate and long-term future of the district or region

The Local Electoral Act 2001's purpose includes to allow diversity (through local decision-making) in relation to the particular electoral system, representation arrangements and voting method to be used

Some local government areas have established formal channels of communication with their culturally diverse populations with ethnic advisory councils
Back to top